The Future is Female Campaign
The first major campaign I art directed while at VNYL was titled, 'Future is Female'. The campaign ran during the summer of 2017 and was all about female empowerment. Inspiration was drawn from 90s Riot Grrrl culture and the cut-and-paste style of zines.

Emails
In the spirit of the 'zine' style, text within emails was generally hand written and each element, such as flowers or stickers were placed meticulously throughout.
Social Media
All platforms of social media were used in this campaign. It was important to keep all assets consistent, whether they were still images for Instagram, or videos for Snapchat and Facebook.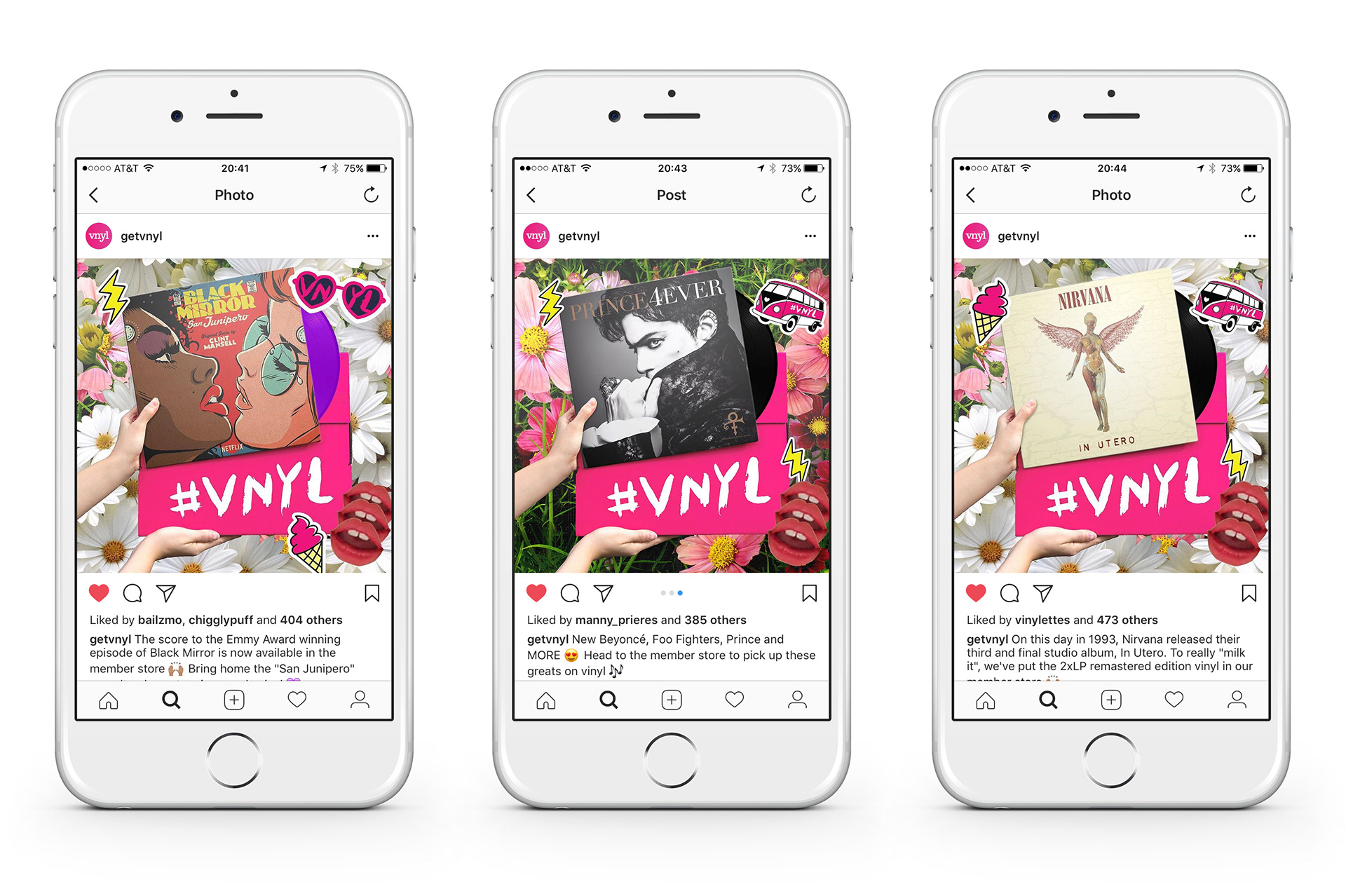 Web Banners
Sometimes thought of as the outliers, web banners were still very much in line with the campaign. No matter how the audience came across VNYL's visuals, we made sure that they were consistent with the rest of the branding.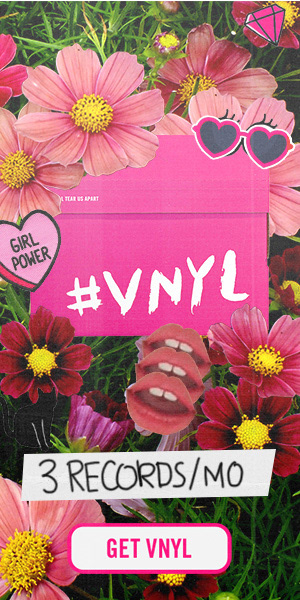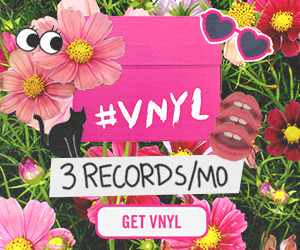 Box Inserts
Along with each member's records, we also include an insert that shows the records being released the following month.